René Froger never dreamed of Eurovision
Tuesday, february 3rd
At the press conference after the Dutch national final, we of Hilversumcalling asked René Froger if he ever concidered Eurovision before. In his long carreer, he never did. "I never thought of singing in Eurovision as a soloist. After Gordon brought it up for the first time a few years ago, I started thinking of it. I thought: well, in this setting, with the Toppers, it would fit so why not?"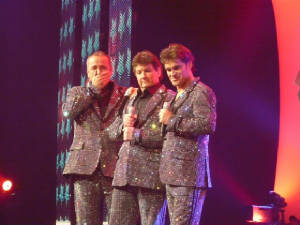 Gordon wins Dutch final
Sunday, february 1st
After an exciting voting, the song "Shine" was chosen to be the song De Toppers will bring in Moscow. The song is written by Bas van den Heuvel and one of the Toppers, Gordon Heukenroth.
It was not known to anyone but the Toppers themselves that Gordon wrote it. He used the alias of Ger van de Westelaken. He only told his colleagues about it after the song was selected.
Gordon knew several very emotional moments this evening. He went through a difficult time in his life, both with bad publicity as well as health problems. Gordon told the press that now, "Shine" is a song about positivity, and therefore he is very happy that it won!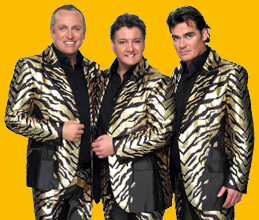 Tonight's the night for De Toppers
Sunday, february 1st
Tonight, De Toppers will present their six Eurovision songs. An expert jury (1/3) and televoters (2/3) will select the song the gentlemen will bring to Moscow.
The spectecular show will take place in Studio 22 in Hilversum. Of course Hilversum is calling tonight; the entire team (Stefan, Katja and Martijn) will be present today!
People from outside the Netherlands can watch the show too as it will be transmitted via
www.eurovision.tv
.
Six songs for the Toppers
Thursday, december 18
On february the 1st, the Toppers will sing six songs in the Dutch national final. The contest will be held in the small studio 22 in Hilversum.... so I guess Hilversum will be calling this year. The songs will be called "Our night", "No one loves me like you", "Shine", "Angel of the light", "Everybody can be a star" and "Three is the magic number".
"Angel of the light is co-written by Bruce R.F. Smith, who also wrote the song for Glennis Grace in 2005. Ferdi Bolland, who is responsible for "Everybody can be a star" is one of the Bolland-twins. They wrote "Colorado" for Xandra in 1979, but they also once were involved in a national final as singers. In 1976, they ended up 2nd behind Ferdi's former wife Sandra Reemer.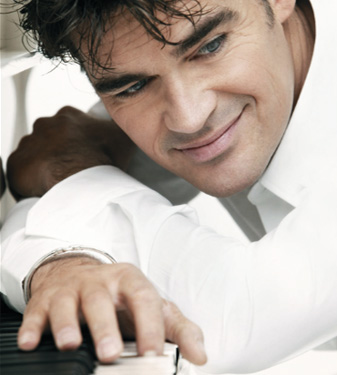 Jeroen van der Boom new Topper
Of course it was hard to keep it secret: Jeroen van der Boom will be the new Topper. He will join Gordon and René Froger in Moscow next year. Van der Boom was asked for the Toppers when Gerard Joling decided not to go to Eurovision.
Jeroen van der Boom had a long carreer behind him, but only this year he became the 'top of the bill' in the Netherlands. His song "Jij bent zo" (Dutch version of Bisbal's "Silencio") hit the number one spot in the charts.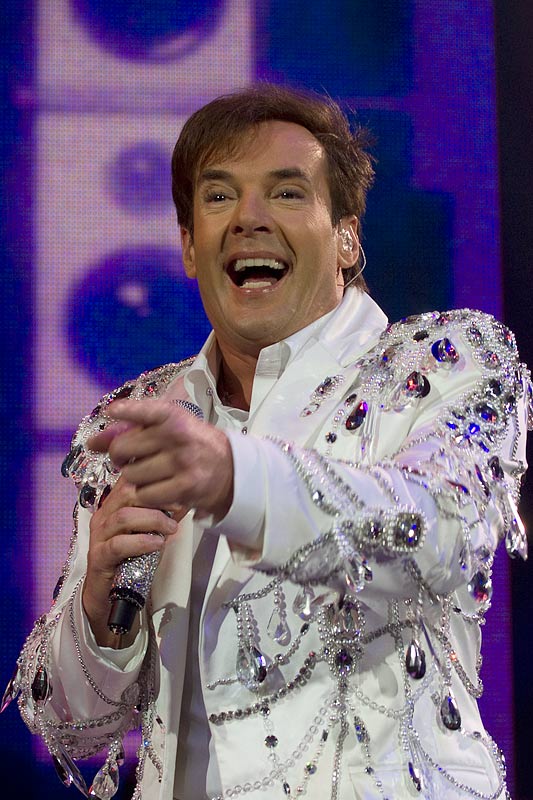 Gerard Joling does NOT go to Eurovision!
monday, november 10th
It's official: Gerard Joling will not go to Eurovision. After a week of troubles between Joling and Gordon, another member of the Toppers, he decided not to go to Moscow.
Today, the NOS, TROS and the Toppers management met. Although in the first place, people thought Joling would change his mind, it is now final: there will be no second participation in Eurovision for Gerard Joling.
Although NOS first said that they would contract all of them or nobody, now they seem to have changed there minds. The Toppers want to invite another singer (they don't wanna say who) to come along with them to Moscow. NOS waits for their suggestion and then make a final decision about the Toppers.
Some people might remember that, in 1988, Gerard Joling was also overworked and suddenly disappeared. In those days, NOS seriously thought of Willeke Alberti to replace Gerard in case he wouldn't show up.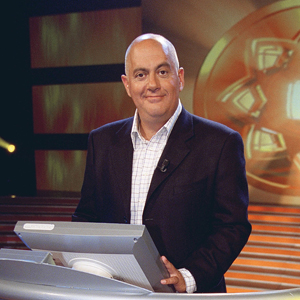 More news about Dutch national final
Tuesday, 30th september
The Dutch national final will be hosted by Jack van Gelder on february the 1st. De Toppers will sing all the songs, and both a televoting jury and juries in the 12 Dutch provinces will select the winning song.
Last week, it was already announced that De Toppers (Gerard Joling, René Froger and Gordon) will represent the Netherlands next year in Moscow. Today they revealed their plans.
Jack van Gelder is a wellknown man in Dutch television. He is a sports commenter, a talkshow host (Studio Voetbal) and gameshow host (Triviant and Te land, te zee en in de lucht).
After the song is chosen, there will be a docusoap about De Toppers, preparing their trip to Moscow.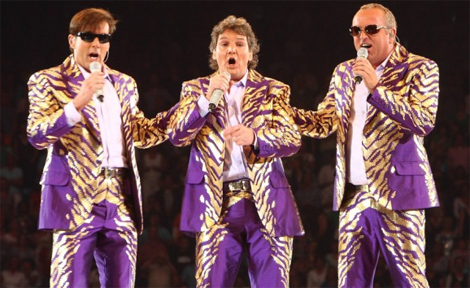 Breaking news: Dutch contestants known!
Thursday, september 18
According to "Shownieuws", a programm from commercial TV-station SBS6, the Toppers will represent the Netherlands in Eurovision next year. SBS6 says that tomorrow, the NOS will officially announce the news.
Toppers excist since three years. They are three Dutch singers with long carreers behind them. René Froger is the only one without Eurovision connection. Gordon tried to get the ticket in 1990 and 2003, but failed twice. Gerard Joling represented the Netherlands in 1988.
There will be a national final with several songs, all sung by the Dutch group.