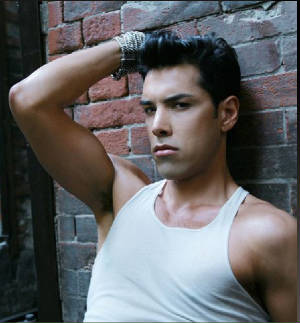 Alex swings, Oscar sings
Tuesday, february 10th
Alex swings, Oscar sings. So what? Well, this is not just a message. It is the name of the duo that represents Germany, singing the song "Miss Kiss Kiss Bang". That is what German TV, NDR, announced yesterday.
The duo is made up of Alex Christensen and Oscar Loya. Loya is a new star in German pop music. Christensen is known from the dance project U96. You might remember tubes like "Das Boot" and "Club bizarre" back in the nineties.


Germany, twelve points?
Monday, june 9th
Today there was some news from Germany: they will participate in Moscow! There were serious doubts about it, because of the bad scores for Germany the previous years. However, German broadcaster NDR is not giving up.
After the contest, two Eurovision "mastodonts" gave their opinion. Dieter Bohlen, the blond half of Modern Talking, made a plan for participation in the future. The other one, Ralph Siegel, is ready to write for Eurovision again. Siegel did this for a thousand times already, bringing Germany it's only victory in 1982. We'll wait and see.....